Nanook is available to approved Bitches that have been fully tested. Health testing and pedigree available on this page.
Ch. BRIGHT EYES NANOOK'S TRUE NORTH - Date of Birth 3/16/16
He is bold and confident started his show career at 9 weeks old. By 15 weeks old he was taking Best in Show Puppy over and over. He is an ASCA Champion. His is clear of everything: CERF is normal, Heredity Cataracts (HC) Normal, Collie Eye Anomaly (CEA) Clear, Cone Degeneration (CD) Clear, Degenerative myelopathy (DM) Clear, Progressive retinal atrophy, Progressive rod-cone degeneration (PRA) clear, and his MDR1 is M/N. He is ASCA and AKC registered. Hips and elbows are good/normal. His personality is confident and such a silly boy. Definitely makes you laugh. He has excellent focus, drive and loves to please.
March 24, 2019 - Willamette ASC
Reserve Winners Dog - 5pt Major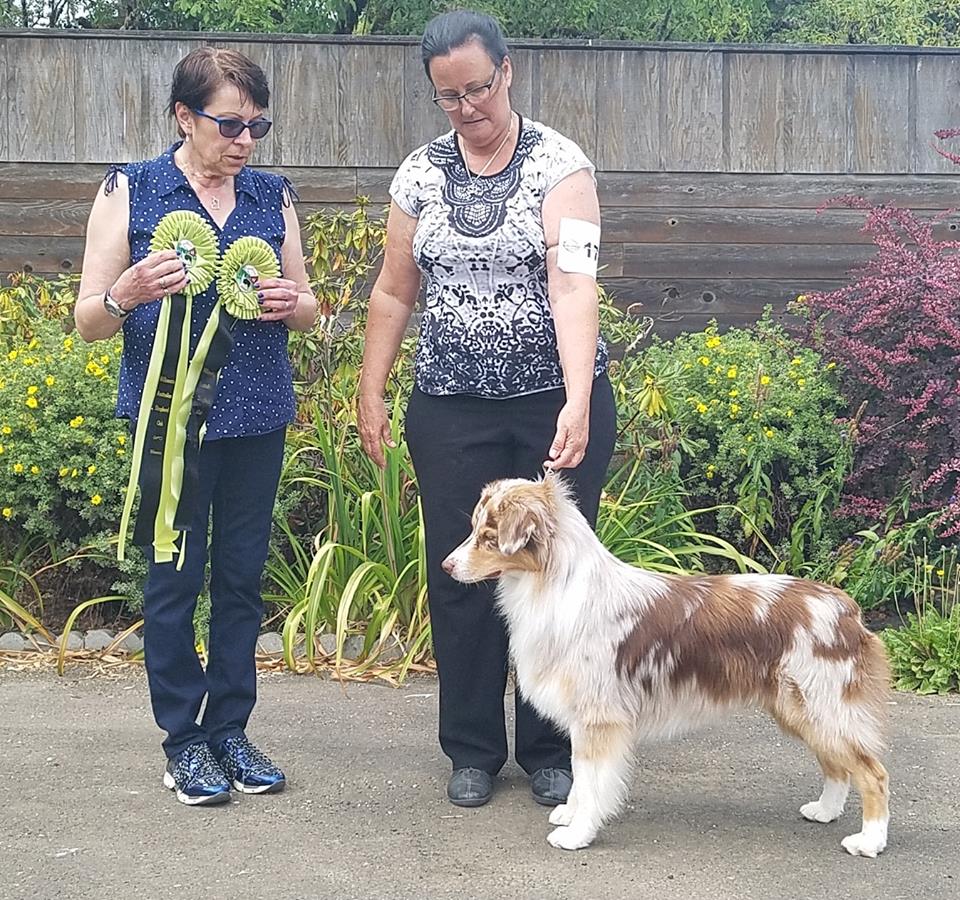 Molalla Oregon - August 2018
Nanook had a great weekend. I showed him 5 times and he took Best In Breed Puppy 3 times and Best Opposite Sex 2 times. There were 14 or so puppies showing that weekend.