Nanook is available to approved Bitches that have been fully tested. Health testing and pedigree available on this page.
Ch. BRIGHT EYES NANOOK'S TRUE NORTH - Date of Birth 3/16/16
Nanook is our up and coming stud dog. He is bold and confident started his show career at 9 weeks old. By 15 weeks old he was taking Best in Show Puppy over and over. As of February 1, 2019 he only need two points to be an ASCA Champion. His is clear of everything: CERF is normal, Heredity Cataracts (HC) Normal, Collie Eye Anomaly (CEA) Clear, Cone Degeneration (CD) Clear, Degenerative myelopathy (DM) Clear, Progressive retinal atrophy, Progressive rod-cone degeneration (PRA) clear, and his MDR1 is M/N. He is ASCA and AKC registered. Hips and elbows are good/normal. He will not be used for breeding until he is proven to have good hips and elbows. He is still young, but his personality is confident and such a silly boy. He does the goofiest things. Definitely makes you laugh. He has excellent focus.
March 24, 2019 - Willamette ASC
Reserve Winners Dog - 5pt Major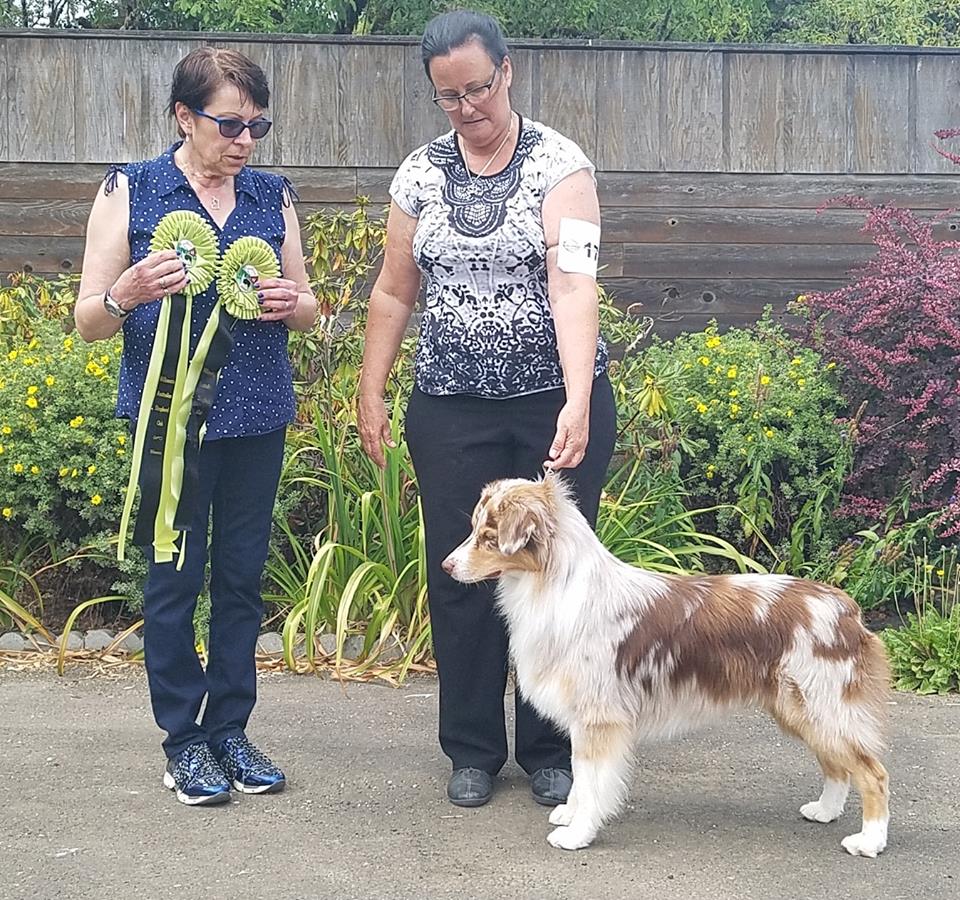 Molalla Oregon - August 2018
Nanook had a great weekend. I showed him 5 times and he took Best In Breed Puppy 3 times and Best Opposite Sex 2 times. There were 14 or so puppies showing that weekend.